Summer Distillation Series
Presented by the Southwest Wine Center at Yavapai College
Verde Valley Campus – Building G, Room 111
Join us for a hands-on experience covering the essentials of craft distilling. The workshops expose attendees to the science of spirits production while getting their hands dirty and creating a distilled spirit. Whether you are a practiced distiller or a novice, these workshops are for anyone interested in refining their knowledge of the distilling and the craft beverage manufacturing process.
Held at Yavapai College's licensed distillery on the Verde Valley campus, the workshops allow you to explore your curiosity about craft spirits.  As part of the class, you will make and bottle a final product to take home and enjoy.
Sign up for one or both of these fun workshops today!  Space is limited.  Every student must be 21 years of age or older.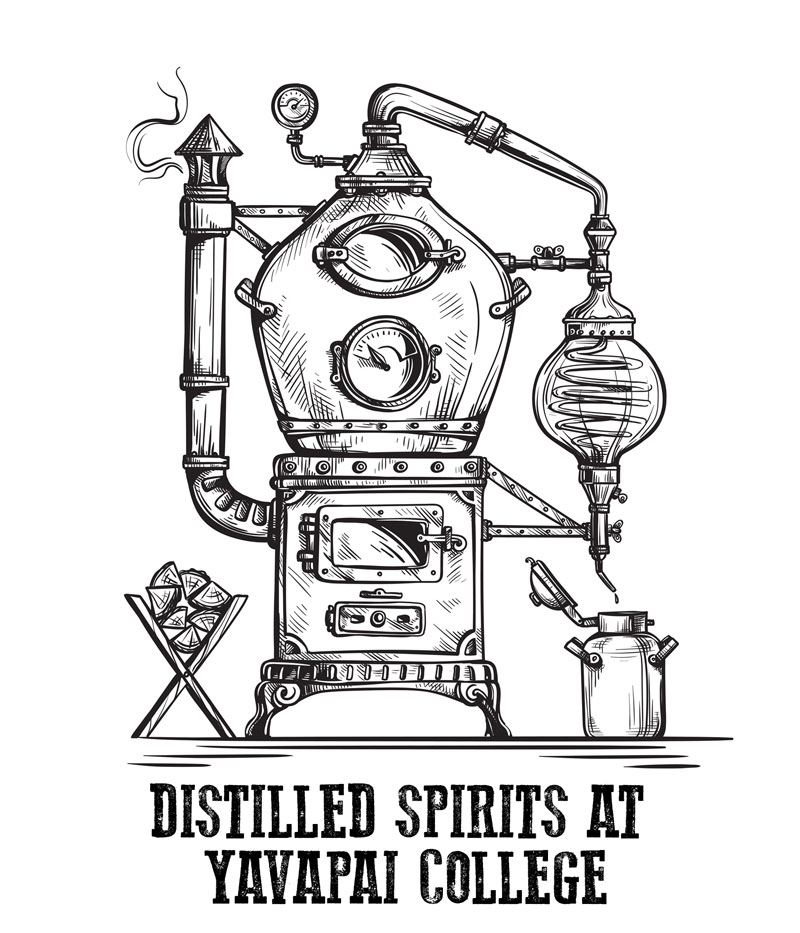 Secrets of Vermouth
July 19th – $50
12 pm to 3 pm
Is vermouth making a comeback, or did it ever go away? Should I be enjoying vermouth on its own or in cocktails? What the heck is vermouth?
We will discuss and explore the history, different regional styles, uses of vermouth, and what you've probably been doing wrong with it in your home bar. The workshop will cover some basic flavor building blocks of vermouth and a discussion of botanicals used to make vermouth. Typical processes for producing vermouth will round out the workshop.
You will leave the class just dangerous enough to start creating your recipes at home or professionally.  (Instructor: Carl Sutton)