Alumni – Where are they now…

Yavapai College's Viticulture and Enology Program provides graduate and students with certicates in viticulture and enoloy with a solid academic foundation and a variety of hands-on experiences to prepare you to step right into a career in the rapidly growing wine industry. The demand for graduates in these areas has been strong for more than 25 years. From positions as cellar workers and winemakers to vineyard managers and grower relations consultants, the wine industry offers many career prospects for viticulturists and enologists. Many graduates have taken the entrepreneurial path and developed vineyard and wineries of their own after graduation. Every year the list of Yavapai College Viticulture and Enology alumni grows longer and longer and the success of these previous student has garnered the wine industries attention both locally and nationally.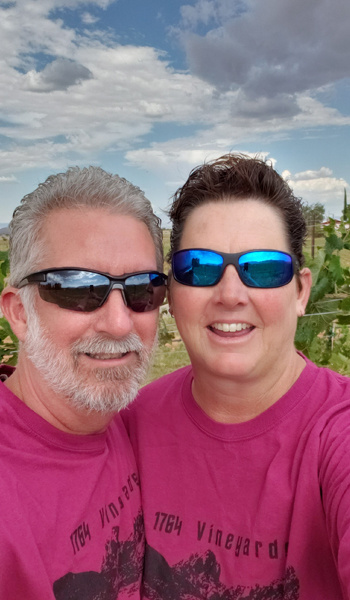 During a wine tasting trip through the Verde Valley in 2012, the dream to start our own vineyard was born.  Being two long time city dwellers, we first had to figure out where to start. The answer was clear, enter Yavapai College's Viticulture and Enology Program.
In June of 2014, we moved to Cottonwood and entered Julia into YC's  program where she would go on to earn an AAS degree in Viticulture and Enology in 2016.  Empowered with this knowledge and the support of our family and friends, we found a property in 2016 and took our next step to fulfilling our dream of growing wine grapes in the Arizona sun. During her time as YC, she not only gained an education that would lay the groundwork for what was to come next,she also gained many new friendships with amazing instructors and staff, and other students truly passionate about wine.
Securing her degree in 2016, we bought property in Cochise County Arizona, and in May of 2018 we planted our first acre of vines, Petit Verdot.  Since then, we have added Picpoul Blanc and Vermentino with more to come.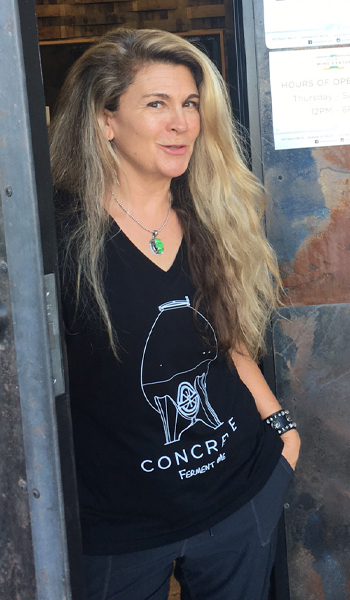 Have you experienced a certain restlessness in your thoughts, or heard a voice in the back of your head, suggesting that it might be time for a career shift? Lisa Russell knows that feeling. She received her degree in Interior Design and worked in the field for 18 years before she decided to pursue her real passion: wine. Lisa's life-pivot is already paying dividends in terms of realigning her interests along a workaday trajectory: She is the Tasting Room Manager at the Southwest Wine Center. She was also named Viticulture Student of the Year at Yavapai College for 2015. "The Viticulture and Enology Program enables students to learn, in a hands-on way, everything from soils and the cultivation of grape vines to the processing of grapes and the winemaking. As a student, you really get a deep understanding of this burgeoning industry and what place you may have in its further development."
The oDDity Wine Collective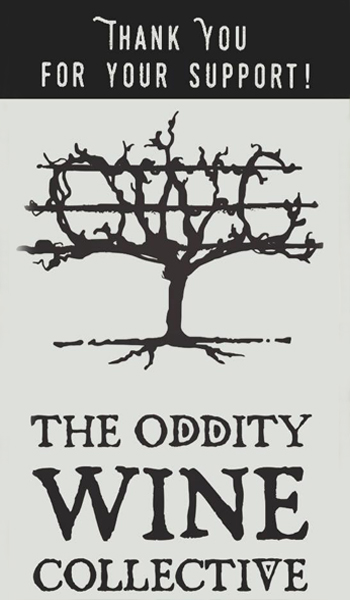 An entrepreneur, a visionary and a mad scientist are the brains, the labor and the love behind the oDDity Wine Collective, a wine label born in the early days of the Yavapai College teaching winery — the Southwest Wine Center. Their first vintage was released in 2016. Later Oddity released three new reds –- Darwin's Dilemma, Chimera and Datura –- and doubled the previous year's production. All three new wines can be found at Four Eight Wineworks and in stores and restaurants across Arizona. The three former YC students agreed that Yavapai College and the connections they made there have been key to their early success.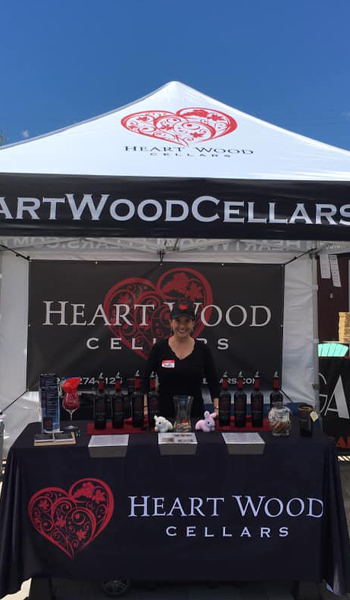 They left the corporate life and moved from Tokyo, Japan to Cornville, Arizona for big blue skies, fresh clean air, small rural setting, open spaces, diverse topography and down-to-earth people. They wanted to spend more time together, enjoying nature and exploring the next phase of their life with plans to contribute and participate in a growing sector of the economy. That growing sector was the Arizona wine industry. Heart Wood® Cellars is the brainchild of winemakers and Yavapai Viticulture and Enology graduates of 2015 Valerie and Daniel Wood. Heart Wood Cellars is the first licensed Alternating Proprietorship in Arizona and is making wine at Four-Eight Wineworks co-op. Focusing on crafting bold, complex and elegant red wines, Heart Wood Cellars released their first vintage which was 2016 in July 2018. We are creating quality wines we love, to share our passion with friends, family and Arizona wine lovers, " Valerie says.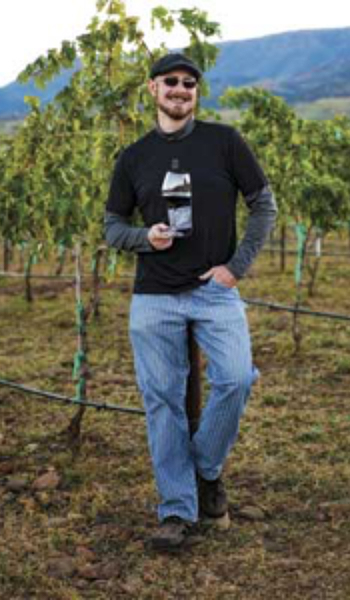 "Since finishing the classes, I have been fortunate enough to work in the tasting room for Page Springs Cellars and have been taken on as a cellar intern for Arizona Stronghold. The opportunities to learn and grow have been phenomenal at both places. A few classmates and I have been making slow-but-steady progress in converting my garage into an extremely small-scale winery with the goal of being able to continue learning and, hopefully, make some wines that we can share friends with pride."
Chris Brinkmeyer, Class of 2019 earned his second degree of an Associate of Applied Science in Viticulture and Enology (YC)
Currently working at Pillsbury Wine Company: Wine Maker / Intel: Datacenter Network Architect
Future plans with his land in Southern Arizona? Chris intends to build up an estate winery with 10+ acres planted over the next five years.
Tom Messier, Class of 2018 and earned his second degree of an Associate of Applied Science in Viticulture and Enology (YC)
Currently working as the Cellar Master at Rune and Deep Sky Winery in Sonoita/Elgin.
Future plans with his land in Willcox, Arizona with his wife Teresa includes starting a vineyard and a winery.